Building a Services Market for the Transhuman Era
Abstract of Tony Greenberg / Eric Pulier/ Alex Veytsel June 12/13 at Harvard speaking at Humanity+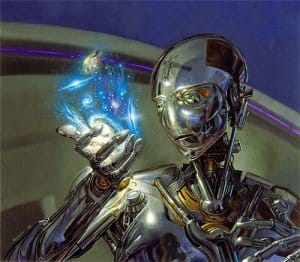 Building a Services Market for the Transhuman Era
Innovation, including transhumanist innovation, is mostly the domain of private enterprise, which operates in one of a few market models – goods or services, mass-market or custom, consumer or enterprise, etc. Of these, the services model is the one that is most broken. Of Consumerist's 32 Worst Companies in America, 22 are pure-play services companies – including 7 of the 8 finalists, and the eventual winner, Comcast.
The big question is: how do we get further along the transhumanist path when so much of it – uploading, virtual reality, cryonics, and likely even consumer-accessible versions of nanotechnology – are, or will be, delivered as a service? How do we find and reward the companies that won't accidentally unfreeze you after a power outage, lose your backup self, or jerk you out of paradise over a phony billing dispute when none of those things appear in the glossy brochure or the snazzy website? How can we tell the genuine article from marketing hype when our very selves depend on it?
The collective stakes for building an accountable and innovative market model are high. If we take a trip 60 years back, one model started off with expectations of a sub-20 unit world market and then gave us a computer in every home – and in every pocket. Another one promised us the Jetsons and instead gave us the Canyonero, fighting tooth and nail against every innovation from safety to fuel efficiency along the way.
The individual stakes may be even higher – especially if we ask someone trapped in a virtual reality built by Kafka, or AOL's cancellation department.