Maximize ROI
Read all about it right HERE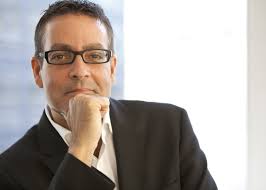 by Joe Weinman, author Cloudonomics, the most important book on the future of ITBM, formerly of ATT and Hewlett Packard
It's not a big secret—the IT function is in the midst of a significant transformation. That means the CIO role is changing and becoming more integral to the executive leadership team and business decision-making. More importantly, the CIO's responsibilities are weighing heavily on enterprises' financial objectives and causing additional challenges for the CIO in this high-paced, globally competitive, increasingly technical ecosystem.
While navigating a complex multitude of emerging trends, CIOs must to figure out how they impact the overall ROI of IT; they need to identify opportunities and maximize the IT investment to achieve the optimal outcome.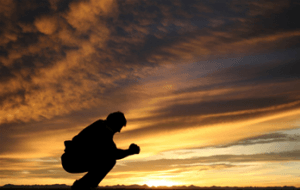 The first step is to really look at the business value of IT and ensure it can be understood. Enterprises need to realize that IT can provide a competitive edge. Understanding this through maximizing the return on infrastructure can be done through the IT ROI equation that looks at benefits over investments.
Controlling and managing costs is key, but that may not be enough to truly understand the overall ROI of IT. Thecost equation also must: encompass performance and risk, and obtain a harmonious balance.
CIOs should be contemplating strategic sourcing as a way to optimize spends. They need to consider how to incorporate real-time data to make the most of price volatility and exploiting new business opportunities.
When it comes to effectiveness and efficiency, these considerations go far beyond price comparisons. The CIO can be highly effective by maximizing the contribution of IT to the strategic goals of the business, and highly efficient by minimizing friction and waste. This increasingly challenging IT environment requires the CIO to look at new approaches, tools, partners, advisors, and sourcing methods, and gain a deeper understanding of choices with greater transparency into risks, hidden costs, and the greater currency of this data. Ultimately, this requires a well-versed and educated CIO, one who can grasp the strategies for maximizing ROI, and who has the leadership to remain focused on strategic priorities through times of complexity and turbulence.,,,,,
Those now-deceased ghosts had IT functions that were fine, but they weren't strategic.
Researchers at the University of Maryland conducted a rigorous analysis of IT investments across dozens of firms [Mithas et al., 2012].Their findings were that investments in IT—after adjusting for the time value of money, converting between CapEx and OpEx, etc.—generated a nearly 2 to 1 return, significantly more return than investments in sales or R&D. Almost all of this return was on the revenue side, supporting the thesis that it's imperative for IT to focus on more than merely cost reduction.
Of course, merely investing in IT is insufficient to achieve a return.
then 2500 amazing words,,,
New Objective For CIOs
Arguably, CIOs have one main objective: maximizing their organization's contribution to the corporation by leveraging the nearly infinite power of information and
communications technologies. This is far more difficult than it sounds; this nearly infinite power comes wrapped in nearly infinite complexity. Evolving technologies,increasing turbulence among vendors and providers, increased global competition and market opportunities, and the constraint of limited budgets and resources all combine to make the CIO's job exponentially more difficult than it once was.
Many CIOs will be paralyzed in the face of this complexity. Success requires new approaches, tools, partners, advisors, and sourcing methods, as well as deeper understanding of choices with greater transparency into risks and hidden costs and greater currency of this data. Ultimately, it requires leadership that remains focused on strategic priorities and effectively manages through complexity and turbulence.
Maximize ROI – It isn't easy. But it is now imperative.
Read and learn more here