"Nothing will benefit human health and increase chances of survival for life on earth as much as the evolution to a vegetarian diet."
– Albert Einstein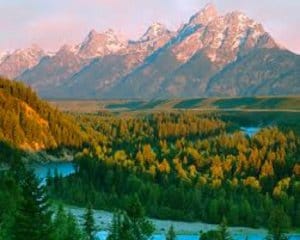 Half a lifetime ago, I was a mess.
I was in my early 20s, an entrepreneur building a burgeoning chain of boutique retail shops, and my body and mind were falling apart. I had early-stage colitis, esophagitis, a hiatal hernia, digestive problems and, worst of all, fallen arches. I went to all kinds of doctors and allergists, who gave me all kinds of pills and potions and lotions.
Nothing seemed to help. I couldn't sleep and my energy was low. I really was a mess, desperate for a change. The candle was gone. Burnt from both ends, down to little crispy, barely functioning bits of carbonized Tony.
Then I revisited a childhood "Ah-Ha!" moment, taking a trek to Wyoming's Grand Tetons with my buddy Henry Unger. Yes I got to carry him up the mountain, which is another manifesto altogether.
For my downtime on the trip, I took along two books: "Diet for a New America" by John Robbins and "The Macrobiotic Way" by Michio Kushi.
After I read those books, everything became clear. Everything had to change. My body just couldn't digest animals or most everything that came from them. I stopped eating meat, dairy and eggs, and I never looked back. Within about 8 weeks, most of my symptoms disappeared. Magical you say? Not just common knowledge.
"It always matters how you treat other people, how you treat animals, and how you treat yourself. It always matters what you do. It always matters what you say. And it always matters what you eat."

– John Robbins
Ever since, I've pursued a mostly vegan, generally macrobiotic diet that's given me more energy and stamina and, truth be told, really saved my life. I learned that animal eaters used 65% of their daily ki (sometimes translated as chi or qi), or energy, just to digest what they've eaten. By contrast, vegetarians used only 25 percent of their energy on digestion and vegans just 15 percent.
Wow! You mean I can start my day with up to 85 percent more energy that the average guy and pour all that zoom into sports, passion, talking, breathing, learning, working, selling and such? Count me way in.
Moving to a macrobiotic diet was part of a fundamental shift in my life. It even shifted my belief system, as I wandered toward Taoism, while remaining Jewish in my heritage and culture.
When we see the human race, we must see before all else environment and food. Historians write about social change without taking these factors into account. This is why it is difficult for them to see the reasons for decline and prosperity in society."

– Michio Kushi
For those who don't know, macrobiotic is a particular kind of vegetarian diet that includes no animal-created products. The only exception is white fish, which, like the rest of a macrobiotic diet, is digested and eliminated from my body in 24 hours, the same cycle as my ki .The diet focuses on a group of foods that are neither particularly acidic nor alkaline. In ancient Chinese terms, they are well balanced between yin and yang. They include brown rice, vegetables, seeds, kelp, tofu and squash. Balanced food combinations are my way of life. Oh, yes, I am a foodie of extraordinary proportions, experiencing the greatest cuisine of earth from the greatest chefs.
Now I'm dozens of years young, my pulse rate is at about the same number as my age. I get four to six hours of sleep a night, and wake up with more energy than, well, everyone. Just ask my friends.
So why must I write this? I'm really not a proselytizer these days, even about something that made such a difference in my life. At the same time, I spend a lot of time scribbling on napkins, thinking about yin/yang food combinations.
But when people think of macrobiotics and vegans, they usually think of some tree hugging, tie-dye-wearing, Haight-Ashbury refugee from 1968, not a mile-a-minute entrepreneur and businessman.
What are my challenges? The myths and misunderstandings that people have, either as dinner companions or wait-staff professionals:
Waiter quip: "Well, it won't taste any good without the butter."
Waiter: "All our bread and noodles have eggs in them."
"Can I get you a plate of vegetables?"
"Vegetarian? What's wrong with you that you don't eat meat? You eat chicken, don't you?" Let me bust that myth: Chicken is not vegetarian fare.
"I was a vegetarian once, but I couldn't get enough protein."
"Tofu is slimy and doesn't taste very good."
"You can't eat meat?" When asked, I prefer to say I choose not to eat meat.
On the other side, there are the militant folks who loudly choose to become vegetarians or vegans. They usually fall under one of three categories:
Ethical: "It's wrong to eat animals instead of a vegetarian diet."
Health: "I feel better when I eat a vegetarian diet."
Environmental: "The planet feels better when we all eat a vegetarian diet."
They're all valid reasons, and at their core, they express the tensions and conflicts between the emotional, the environmental and the financial. Those tensions play out in us in so many ways, in so many decisions we make as we decide how to live our lives and also do some small part to take care of the planet.
But to me, the important thing isn't why someone chooses to do it. Rather, it's that the people who make this choice do so for many reasons, and that many kinds of people have made the choice; far beyond that stereotype some have about who vegetarians are. The list of practicing vegetarians/vegans is long and remarkably varied, including:
Historical figures – Plato, Ovid, Newton, Einstein, Da Vinci, Darwin, Gandhi, Herodotus, Shakespeare, Tolstoy, Wordsworth, Rodin, Ben Franklin, Dr. Albert Schweitzer, Mark Twain, George Bernard Shaw, Malcolm Muggeridge, Isaac Bashevis Singer, Dr. Benjamin Spock, pro wrestler Killer Kowalski, violinist Yehudi Menuhin, ballet dancer Vaslav Nijinsky.
Olympians – Mark Spitz, Johnny Weissmuller, Edwin Moses, Carl Lewis;
Tennis – Martina Navratilova, Billie Jean King;
Baseball – St. Louis Cardinals manager Tony LaRussa;
Rock and Roll – Peter Gabriel, Bob Dylan, Smokey Robinson, Dizzie Gillespie, Tom Petty, David Bowie, Stevie Wonder, George Harrison, Ringo Starr, Elvis Costello, Radiohead's Thom Yorke, and Pearl Jam's Eddie Vedder
Rap – Outkast's Dre (Andre Benjamin), Nelly, KRS-One, Russell Simmons;
Animation/cartoons: Homer Simpson voice Dan Castellaneta, "Bloom County's" Berkley Breathed, "Dilbert's" Scott Adams;
Acting – Paul Newman, Fred "Mr." Rogers, Penelope Cruz, James Cromwell, Doris Day, Danny De Vito, Alec Baldwin, Brigitte Bardot, Anthony Perkins, Tobey Maguire, Reese Witherspoon, Milton Berle; Alicia Silverstone
Comedy – Jerry Seinfeld, Bill Maher, Chevy Chase, John Cleese;
Business – Apple CEO Steve Jobs; former Disney CEO Michael Eisner; Whole Foods Markets CEO John Mackey;
Politics – former Colorado Gov. Richard Lamm, former Philadelphia Mayor Wilson Goode, Indian Prime Minister Jawaharlal Nehru;
That list covers a lot of ground, and not a hippie in the bunch (I didn't include two members of the Grateful Dead or most of Frank Zappa's kids on purpose). Just recently, news came out that Bill Clinton, the burger-loving Bubba himself, has switched to a vegetarian diet, shaving 20 pounds off his bulky frame and improving his formerly precarious cardiopulmonary health.
My favorite one-two punch, though, really shows the range of vegetarian practitioners: Libertarian Congressman Ron Paul and transvestite singer Ru Paul. Anything that can span that gulf must be truly remarkable. I can't tell you enough what a change for the good it's meant for my life. Perhaps you might consider it too.
"The joy is that we can take back our bodies, reclaim our health, and restore ourselves to balance. We can take power over what and how we eat. We can rejuvenate and recharge ourselves, bringing healing to the wounds we carry inside us, and bringing to fuller life the wonderful person that each of us can be."

– John Robbins
More resources:
For more information on vegetarianism, veganism and macrobiotics, check out these sites:
What do you think? Are there any ways, big or little, that you're trying to live a more green existence? Do they really pencil out? Have you heard of some that don't? Let me know.