The Summit Series Does it Right, But PLEASE Don't Go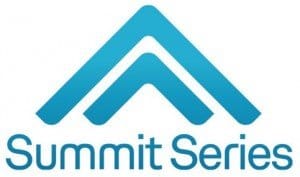 Have you ever had a perfect weekend? A perfect experience? Have you ever been part of an intentional, if temporary, community built out of seemingly thin air that coalesced into a deeply meaningful and rewarding experience for the rest of its short existence? It seems Wired preempted my diatribe.
Recently, I had all of that. It was so intense and special that I was missing it about 0.42 seconds after I headed back home. Since then, I continue to think about what it was that made the communal experience so good, and what it takes to create such temporary but intensely engaging gatherings on a more regular basis, for a richer, more enjoyable life.
All that said, don't think I want you to try to go to this event the next time it's held. It would be a horrible experience for you, whoever you are. It's the absolute epitome of Groucho Marx's line about not wanting to be part of any club that would have him as a member. You shouldn't go. You definitely shouldn't even try to be part of it. If they ask you to come, you should refuse. It would be bad for you. Really. I just happened to have a really good time, that's all.
Am I talking about Burning Man, that annual confab of cool crazies on the scorching salt flats of northwest Nevada? Nah.
This was something that was simultaneously more exclusive and more inclusive (and thankfully, completely lacking caked-on alkali dust on any sensitive bits). And it was on the other side of the Nevada border, at Squaw Valley near Lake Tahoe. Rather, this was the Summit Basecamp weekend organized by TheCollective in late January. Squaw Valley is really un-beautiful this time of year, and cold, cold, cold. You would have hated that.
It's hard to do justice to all the amazing people I met at the event, and trying to list them all merely ensures that I'll forget several incredible someones. There were astronauts and musicians, doctors and venture capitalists, social media mavens and authors, oceanographers and attorneys. None of them, however, were people you would want to know.
The attendees included a lot of people with boring, conventional, high-level titles, like CEO or founder or partner. And then there were those amusing attempts to define one's role, like Director of Corporate Espionage or Chief Troublemaking Officer or Chief DODO or Breathing Guru, Chief Humanist, Chief Love Officer or Chief Eternal Optimist. You get the idea. Lots of terrible people, with awful titles. You wouldn't have liked any of them.
Given its location near Tahoe, there were lots of people from the Bay Area and Los Angeles. But there were lots of others from Israel and Doha, Rio de Janeiro and Guatemala City, Paris and Sydney, Bogota and Montreal, Shanghai and Phnom Penh. You'd have felt uncomfortable with all those funny accents.
It even drew a few some actual celebrities, like the president of the Republic of Georgia, Mikheil (Misha) Saakashvili, rapper DJ Jazzy Jeff, Emanuelle Chrique of Entourage fame, comic Patton Oswalt and director Gus Van Sant. And there were a lot of people who are famous in the tech world, like Zappos.com founder Tony Hsieh and Webbies founder Tiffany Shlain, and more VCs than you could shake an IPO document at. But you wouldn't have liked to talk with any of them in a relaxed and stimulating atmosphere. Sekou Andrews wrap up simply stunned the audience.
There were cool artsy sessions, like mentalist LIor Suchard divining the name of someone's first girlfriend, and Swedish and Argentinian superstar Jose Gonzalez performing his intensely quiet guitar-driven music. And lots of brain food on investing in NGOs, creating lean startups, understanding the Mayan calendar system, the history of Prohibition, memorization tricks and the meaning of money. You'd have been bored in those sessions.
All that said, I had several important takeaways from this gathering:
1) For once in my sometimes overly driven life, I didn't go to an event with intent driving my choices. I went to the event with no agenda, no long list of people I had to meet, no events I couldn't miss, no declamations I had to make. I went with an open mind and an open calendar, and just enjoyed all the experiences that serendipity brought me, like that lunch with Misha, his aide, and the beautiful woman friend who invited me to the lunch.
2) Life is made up of people who are givers or takers. I've never seen such a large group of givers. Hats off to the organizers who curated the wide-ranging mix of invited attendees. They worked hard to figure out the most challenging possible thing: waving in the right mix of people to create the most precious club I've ever been in. Everyone, it seemed, was there to connect and support each other. It simply wasn't possible to meet someone who didn't say, "How can I help?" I revisit a piece on Gratitude I wrote years back, truly showing these Summit creatures must feel the same.
3) As exclusionary as the gathering was (a pricey, invite-only gathering in an expensive, somewhat remote ski resort), the attendees were amazingly inclusionary. You didn't see cliques that turned their backs on strangers. With each passing minute, I would pinch myself being honored to attend. And I can't wait to figure out new ways I can give back to others as a result of the inspiration I came away with.
4) It didn't matter how wealthy or successful you were. No one was peacocking, boasting about their influence, trying to prove their power, showing off their expensive duds. Every attendee got a pair of TOM's sunglasses and Bogner boots, which ended up making sure everyone ended up dressing a bit alike. It became very egalitarian, flattening out differences something like how parochial school uniforms do. It was a crowd without ego or pretense, or at least with no need to express those to others.
5) I felt almost like an elder statesman in this Benetton ad of a diverse crowd. There was no hierarchy of beauty, brains, income, gender or race, the participants' warmth and smiles turning handshakes into hugs. The mix of attendees was split among those who already had wonderful achievements and the leaders of tomorrow. It was an unbelievable combination. As tech-oriented as many in the crowd were, though, it wasn't a typical frenetic, Type AAA dot-commer crowd. Instead, it was a dot-calmer crowd.
6) I still treasure the wonderful presences of Summit Basecamp organizers Elliot Bisnow and Jeff Rosenthal. They led an impeccably groomed team that managed the most demanding and humbled of crowds, placed somewhere between hippies and executives. People were all sharing rooms, spaces and parties and meals like there was no tomorrow, and truly meshing into beautiful collective experience. The organizers pulled together a remarkable set of materials, from building a bar that housed the Prohibition and cocktail talk, to a website, support materials, participant materials and more. It was a veritable eye and brain feast; like Burning Man meets TED meets Davos meets the Allen Media Conference meets Pop Tech.
I salute the organizers and the participants for the experience they allowed me to enjoy with them, and I thank them greatly. But remember, whatever you do, don't even bother trying to be part of this. You'd hate it.
Besides, I want to get invited back and actually have time to meet everyone who's there, because they're some of the coolest people in the world. If you came, it'd just be one more amazing person I might not have time to get to know. That would really suck.